Direct Carpenter
Tan Carpenters provide all carpentry services whether you're upgrading your home or office. We are able to take charge of your full renovation needs by helping your design and renovate your space to your liking. With our in-house carpentry workshop located at Defu Lane, customers can be assured that we have all the tools to provide quality work at our disposal.
Carpentry Quality
We provide outstanding quality of carpentry to all our customers. Across these years, we have been handling various customised projects and have all the necessary experience to produce works of the highest quality.  Traditionally, we are also proud to use the highest-quality materials in all our carpentry works. We are also knowledgeable in Blum products and various surfaces such as Kompacplus and other quartz surfaces.
Throughout your project, you can be sure that the carpenters who work on your project are dedicated to its success from start to finish.
Woodworking Craft
We are focused on craftsmanship and personal attention. Our main goal is to build exactly what you want. With decades of experience serving our loyal clients, we craft enduring interior and exterior installations or as new construction, using the finest available materials and the most time-proven joinery to provide a high level of quality and workmanship.
We can design and fabricate pretty much anything that is made of wood. From simple shelving units and custom made bedroom furniture to bespoke and made-to-measure kitchen and bathroom units.
Over the year, we have been fortunate to employ the most talented craftsmen with professionalism to match. Our crew offers you quality with a quick turn-around time.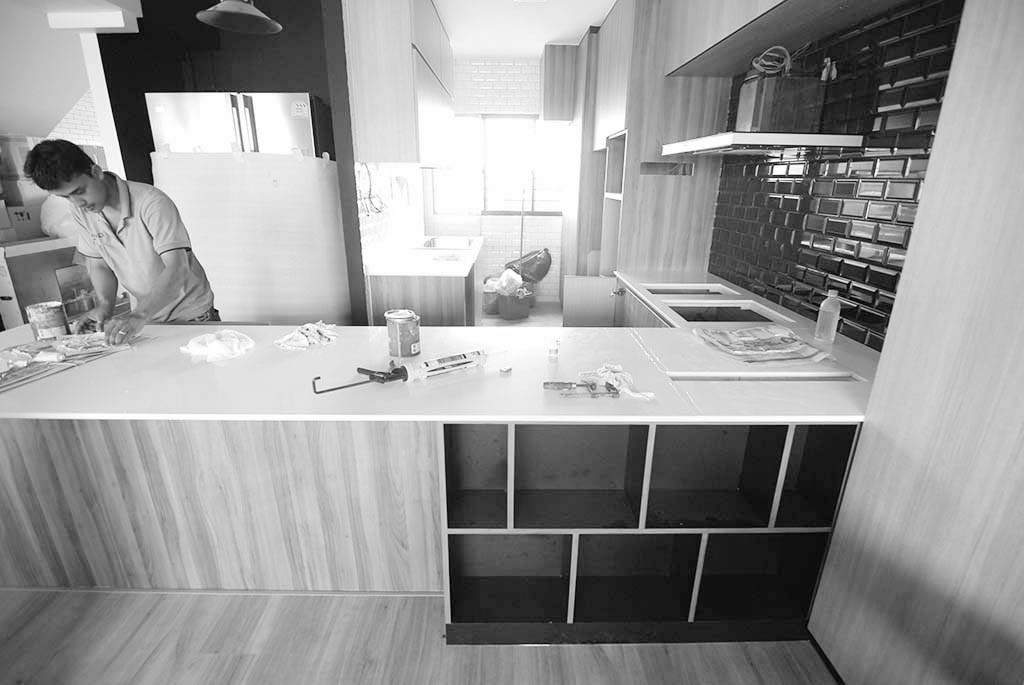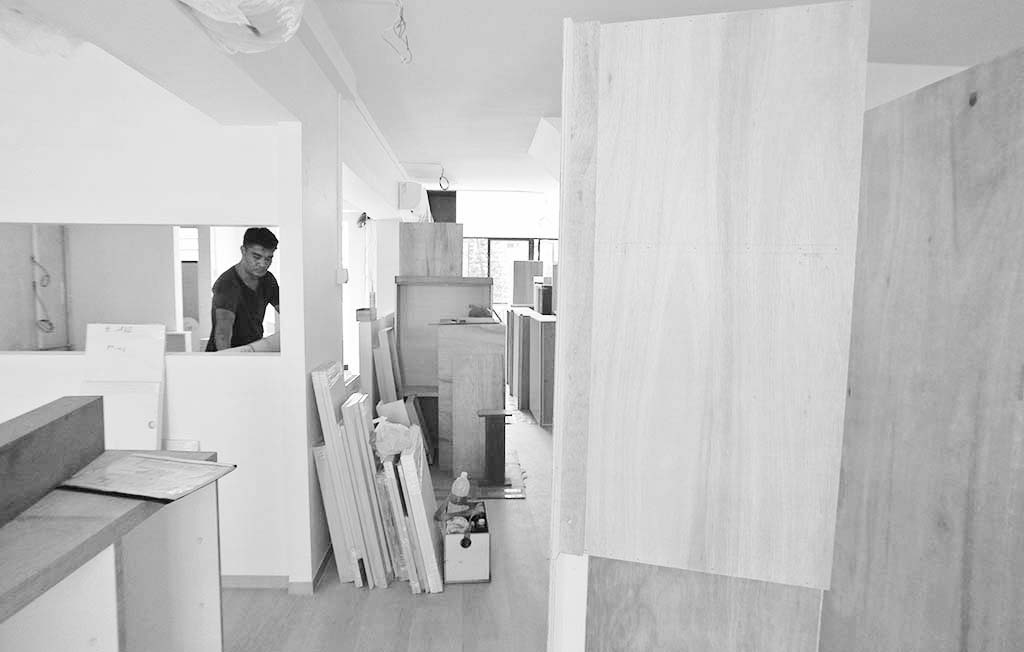 Customers Testimonials

★ ★ ★ ★ ★

"I had engaged Tan Carpenters as I managed my renovation project myself without an ID. The quote provided by them was very reasonable, and I have nothing but praise for their workmanship. The process was pretty much fuss-free and they delivered everything that was promised."

Daniel Sim

Restaurant Business Owner

★ ★ ★ ★ ★

"Tan Carpenters impressed me with their quality of work. I had by bedroom wardrobes rebuilt by hem and my wife and I loved the design! The attention to detail was great and now my bedroom looks better than before.
"

Jessica Chong

Homeowner at Punggol We are committed to providing the best craftsmanship at a highly affordable value for all homeowners.
Our Works
We can design and manufacture your ideal furniture of entire home renovation. We always consider all our customers' needs and listen to your ideas and have all the manufacturing capabilities to cater to your individual requirements and lifestyle. Each project is undertaken with care by our experienced joiners and carpenters ensuring your absolute satisfaction.
Bathroom Vanity
When it comes to vanity cabinets, we are experienced in different types of doors which fit you needs. For compartments, you can choose from drawers, doors or pullouts depending on the layout and space.
Platform Bed
From a surround kitchen cabinet which maximises the cooking area and efficiency of retrieval, to the modern kitchen island concept which captrues the attention.
Shoe Cabinet
Over the years, we have pioneered new designs for built-in shoe cabinets for our customers. These designs maximise storage capacity while providing a seamless interface from the entrance foyer.
Built-In Wardrobe
Built-in wardrobes in a bedroom play a critical role in the design and feel of the space. We specialise in building and constructing wardrobes with full attention to details.
Feature Wall
Feature walls play a role in calling attention to the visual centerpiece in your living room. We provide various types of texture and finish for feature walls.
Kitchen Cabinet
From a surround kitchen cabinet which maximises the cooking area and efficiency of retrieval, to the modern kitchen island concept which captures the attention, we are able to construct and deliver carpentry works of the highest quality.